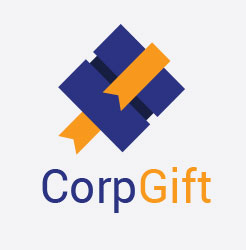 A4 Portfolio PU Leather Folder (200 sets)
eShop: CorpGift Shop
Not available in HKD
Description
Delivery Policy
Refund Policy
Customer Service
Customer Reviews(0)
Made of: PU. Size: 31.5 x 25 cm. Color: black. Logo Type: embossed. MOQ: 200

This PU Leather conference folder with a magnetic snap system closure is sized to fit A4 documents inside. It also holds three additional pockets on the left panel, including a document pocket, a name card holder and a mini pocket, which is ready to advance your career.

Local Delivery
1) Self Pickup - Free shipping (2 working day after the payment)
Please print out the customer order email and come to AsiaPay for picking up the goods.
Address:
Room 508B, 5/F., K. Wah Center, 191 Java Road, North Point, Hong Kong
Tel: 3173 1959
E-mail: APshop@AsiaPay.com
Working Hours:
Monday to Friday: 10:00 am to 5:30 pm
2) Local Delivery - shipping will be $ 30 per order, purchase the full $ 500 with free shipping (AsiaPay use SF Express, goods will be sent out in THREE working days after payment)
Customers can choose to the designated locations, please fill out the correct address when placing an order. After the success of the single payment, AsiaPay will contact you within two working days to confirm delivery issues. Our email notification will be sent to and including delivery of goods company and chase tracking number issued together.
If the delivery address is Hong Kong's Non-Industrial / Commercial Locations or Hong Kong's Remote Areas will be subject to HKD30 service charge. (paid by receivers).
Enquiry on Hong Kong's Non-Industrial / Commercial Locations & Hong Kong's Remote Areas:
http://goo.gl/T3wlvP

International Delivery
Currently the scope of delivery orders only Macau (excluding mainland China), Taiwan, Singapore, Malaysia, Thailand, Vietnam, Korea, Japan, Australia, Indonesia, Cambodia, the United States
(Goods will be sent out in FIVE working days after payment)
Other countries and regions: Please Contact Our Customer Service to make other arrangements
Courier company
We use the SF Express delivery company. In addition, we will arrange different courier companies (for example, Hong Kong Post, DHL, etc.) Delivery to other countries and regions.
we have an order tracking number
Above courier companies have order tracking number service, you can always view the latest shipping situation.

If the courier company failed to deliver the order and parcel returned AsiaPay, undeliverable reasons may include the address is incorrect, the recipient is not, or unclaimed goods. When AsiaPay received undeliverable parcels from courier company, AsiaPay will inform the customers. If customers want to re-delivery, AsiaPay will be additional shipping charge.

Tariffs of the goods are sent to countries outside of Hong Kong
About the goods are sent to countries outside of Hong Kong, the customers must pay their own customs duties, import taxes, goods and services tax, value added tax (VAT) or other import sales taxes. Customers need to pay the fees at the time of receipt of goods.

Out of stock
AsiaPay will make every effort to ensure adequate supply of goods. If the out of stock is appeared after the order made, we will e-mail to notify the customers. In this case, we will arrange refund within 14 working days.
Order is confirmed, it's non-refundable.

AsiaPay only accept replacement of damaged or incomplete products within 14 days upon receipt of order. Before the customers return an item, please provide the goods photos to APshop@AsiaPay.com and get our reply after confirmation damaged, you can return the goods by coming to our company directly, by registered mail or courier service (postage paid by sender). If customers fail to provide goods photo to verify, the return of goods will be rejected.

After AsiaPay received the Returned goods within 7-14 working days to arrange and return the goods.

In case of any dispute, AsiaPay will have the final decision.

Customer Service Email:
APshop@AsiaPay.com
Customer service hotline:
31731959
Company address:
Room 508B, 5th Floor, K. Wah Centre, 191 Java Road, North Point, Hong Kong
Customer Service Phone: 31731953
Customer Service Email Address: APshop@AsiaPay.com


No review yet